Slice, you are an inspiration. In a world where everyone is lazy and depressed, you're out there having a job, running five million things because you like that and still you think you're not giving enough. Delusion! Your rates are definitely the IMAX-only experience when it comes to rates in this forum, but that doesn't mean we won't have fun with a direct-to-TV version.
- Less superthing songs: loves it
- No commentary: some commentary is worth reacting to and commenting on, some is more straightforward. On both rates I hosted I only added something when I thought it was worth adding.
- No side rate: loves it too. I'm a lazy fook and find it hard to rate so many songs fff
---
---
I know some people don't appreciate some of shady quips, kii!

​
I might occasionally react, but I always appreciate!
I feel so sorry for eatyourself because this is the third straight year in a row that he hates the winner:​
And I can't wait to hate next year's too!
♡
Probably Set Me Free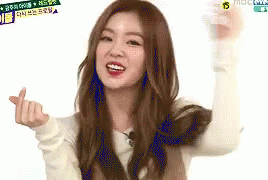 Last edited: