Hiya!
If you remember the days of cd:UK, with Ant & Dec and Cat Deeley as presenters, this rate will most definitely be for you, as the bands we are rating were weekly fixtures on that show.
Welcome to the
Late '90s Flop Girlband's Debut Album Rate
! A celebration of our late '90s-very early '00s flop pop girlbands, featuring lots of bops, lead vocals, harmonies/singing in unison and Jenny Frost. A look back at groups that were once the future of pop music.
At least in our minds.
​
These were the days where the Spice Girls…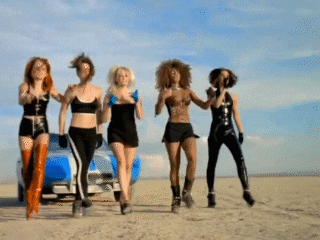 and All Saints…
were flying high and making their mark on the charts, so it was a given other girlgroups would emerge.
So I present to you our six contenders to snatch the crown:
Cleopatra
The Manchester-based trio, consisting of sisters Cleo, Yonah and Zainam Higgins stormed the charts in 1998 with their first two singles, followed by a couple of singles that were less well-received and a UK top 20 album. They eventually released their second album in 2000, yet that failed to dent the charts the way their debut did…​
N-Tyce
The four-piece girl group, consisting of Ario Obubore, Chantal Kerzner, Donna Stubbs and Michelle Robinson clocked up four top 20 singles in their time together, with an album that eventually followed, reaching the UK top 50. They disbanded shortly after in 1999.
Precious
The five-piece girlband, that consisted of lead singer Louise Rose and friends Sophie McDonnell, Jenny Frost, Anya Lahiri and Kalli Clark-Sternberg, were the 1999 Eurovision hopefuls for the UK. After that song became a hit on the UK charts, a couple of other singles and an album followed, before the group disbanded in 2000, with Jenny Frost joining Atomic Kitten as the replacement for Kerry Katona.
Girl Thing
Jodi Albert, Anika Bostelaar, Linzi Martin, Michelle Barber and Nikki Stuart formed the five-piece Girl Thing after being put together in 1998 by Simon Cowell to rival the Spice Girls, whom he had turned down, but were making hits and headlines across the world. Branded as the next big thing in pop, they had a top 10 single and a follow-up that was less well-received and when their planned third single was give to the winning Popstars band, they threw in the towel and quickly disbanded... Their album was eventually released in foreign markets in 2000.
Solid HarmoniE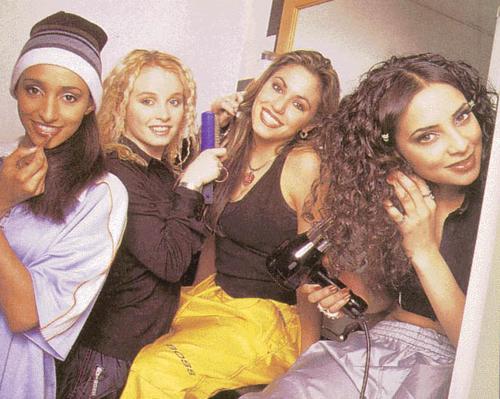 Lou Pearlman, creator of bands such as Backstreet Boys and *NSYNC, created Solid HarmoniE in 1996, consisting of members Rebecca Onslow, Melissa Graham and Mariama Goodman. After Mariama left in 1997 to take care of her ill mother, she was replaced by American Elisa Cariera. However, shortly before their second single was released Mariama rejoined the group, which eventually made the band a four-piece. A handful of singles and an album were released, before Mariama left Solid HarmoniE to join Honeyz as the replacement for Heavenli Denton. The band is currently
still
recording their second album.
Honeyz
Formed in 1998, consisting of members Célena Cherry, Heavenli Denton and Naima Belkhiati, Honeyz stormed the charts with their first couple of singles, with their album being released in 1999. Heavenli left the band that same year and was replaced by former Solid HarmoniE-member Mariama Goodman and the group re-released their album with a few singles following. Mariama left again in 2000, with Heavenli rejoining, but behind-the-scenes drama and the chart success that was drying up made the band disband in 2001.
More info on the bands and the members themselves will follow in their respective spolights.
And in the end I decided to give you the chance to rate some extras.
You will not be disappointed.
Rules:
Rate each track on a scale from 0-10.
Half points are allowed, up to one decimal place.
Everyone is allowed one 11.
You are free to vote for whichever version of a song you want.
No troll votes or trying to rig the game, because I
will
cut a bitch.
Please send votes via private message using the PM-ready list, which you will find in the following post.
Commentary and shade, subtle or not, are extremely welcome.
Deadline: September 28th!
Let's get this show on the road!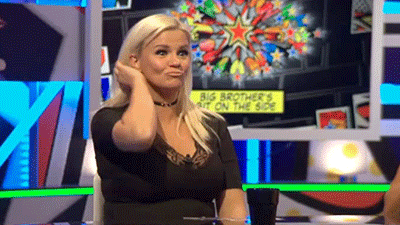 ​
Last edited: