TINI TINI TINI (3rd album):

On December 3rd, 2020, her 3rd studio album and 2nd self-titled effort came out. It's most definitely her biggest era so far, further establishing her as Argentina's biggest force in pop music. 22 lead the airplay chart for National acts for over 20 weeks, Fresa spent 28 days atop the Spotify Argentina chart, and she self-replaced at #1 with Oye too.
'Quiero Volver' (2nd album):
Her 2nd album, 'Quiero Volver', came out on October 12th, 2018. It became her first album to feature collaborations with more well-known figures in Latin Music, and helped TINI establish herself as a hitmaker in her native Argentina. This album spawned a massive tour, which had her breaking the female record at Luna Park, the most iconic concert venue in Argentina, by booking 9 shows with the same tour. Before the pandemic, she had also became the first national act to sell out Movistar Arena in Buenos Aires, but the show had to be cancelled.

'TINI (Martina Stoessel)' (1st album):

So Martina Stoessel (the star of hit Disney series "Violetta") has released her debut album on April 29th, as well as her movie "Tini: El gran cambio de Violetta". The movie's soundtrack is part of the album, which has 2 discs: One with her solo music and the other one with the music from the movie!
The album is called "Tini (Martina Stoessel)" and it's available on iTunes, Spotify, Vevo, among others, right now!
Album Cover: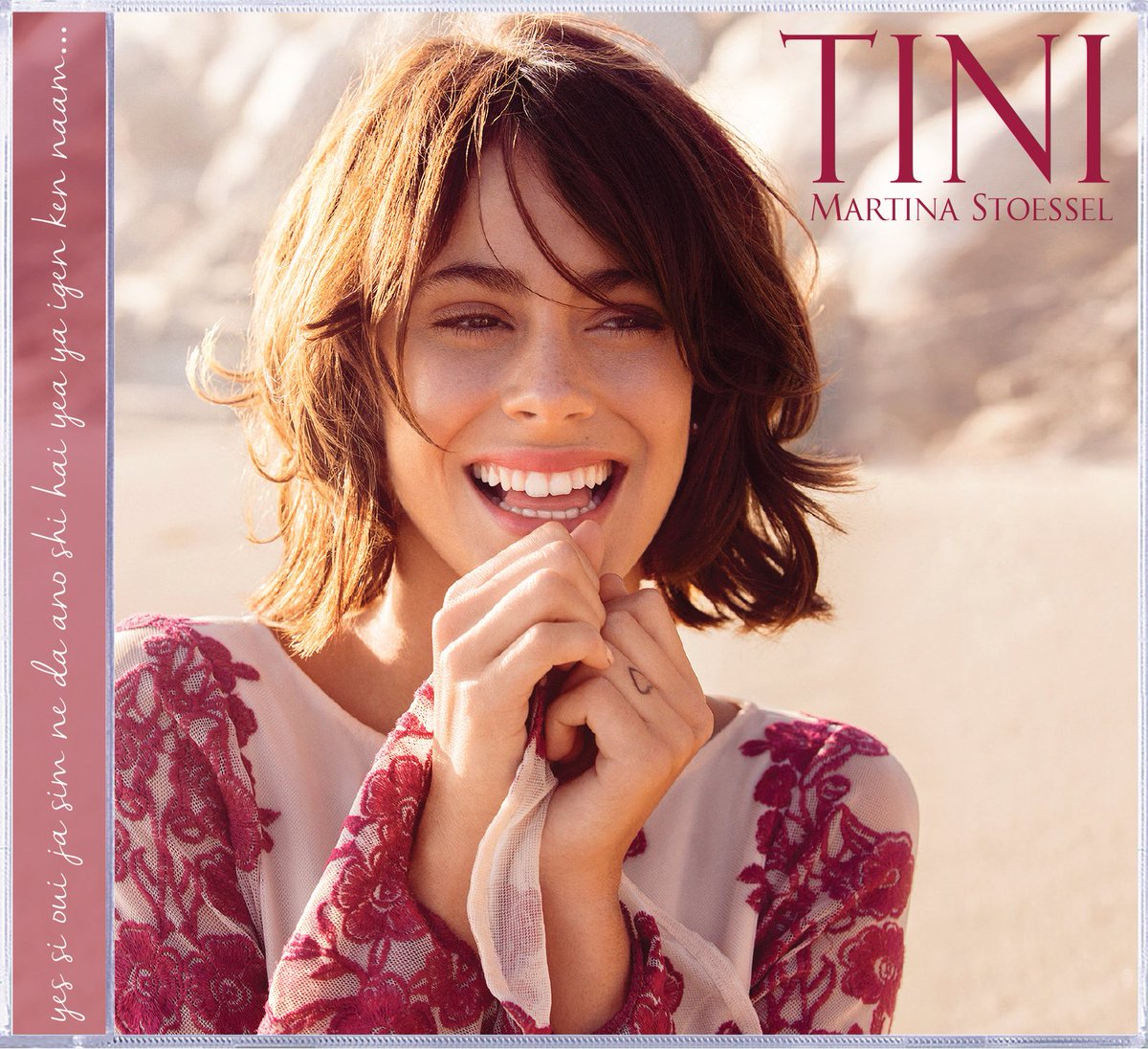 Tracklist:

Disc 1:
1. All You Gotta Do
2. Great Escape
3. Still Standing
4. Got Me Started
5. My Stupid Heart
6. Don't Cry For Me
7. Finders Keepers
8. Handwritten
9. Solo Dime Tu (All You Gotta Do)
10. Sigo Adelante (Still Standing)
11. Si Tu Te Vas (My Stupid Heart)
12. Lo Que Tu Alma Escribe (Handwritten)
Disc 2 - "Tini: El gran cambio de Violetta":
1. Siempre Brillaras (Born To Shine)
2. Se Escapa Tu Amor (Losing The Love)
3. Yo Te Amo A Ti (I Want You) ft. Jorge Blanco
4. Confia En Mi (Hold On To Me)
5. Born To Shine
6. I Want You ft. Jorge Blanco
7. Light Your Heart (performed by Jorge Blanco)
8. Losing The Love
9. Siempre Brillaras (Acoustic)
Last edited: