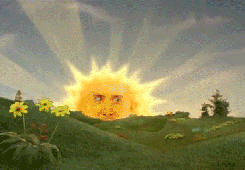 BONUS #16
Sophie Ellis-Bextor - Today The Sun's On Us
Peak in the UK Charts: #64
Date it reached its peak: 25/08/2007
Average: 7.890
Total points: 228.8
Nominated by: Aester, soratami, MilesAngel
Max: 11.0 (
@soratami
), 10.0 x 5 (
@MilesAngel
@Mvnl
@Aester
louciano
@Untouchable Ace
)
Min: 2.0 (
@daninternational
), 4.0 (
@cdd216
)
When I set up the bonus round I wasn't expecting a lesser known, non bop single of Sophie to make an appearance, I'll tell you that. Sometimes you're too predictable, but sometimes you surprise me.
It was the third single of Sophie's third album Trip the Light Fantastic. Sophie
said at the time
that it was important for her to release this as a single and to "explore a few musical directions that are a bit more unexpected, so it's been nice to release a ballad."
Although the single failed commercially and became her lowest charting single at that point in her career, she says she's still proud of it. Sure
Jan
Sophie.
And right now we're in the sun, sure enough, comments change:
@daninternational
- 2.0
Seasons chayange? Dull and annoying - quite an achievement.
@londonrain
- 5.0
I like this. I've never been massively excited by it but it's a nice song.
@Phonetics Girl
- 6.5
On paper, I should love a song like this but it fails to click with me. Maybe the disconnect is rooted in the awkwardly written chorus coupled with the delivery that leaves me cold. I genuinely wish I could appreciate this the way others do.
@DJHazey
- 8.0
Here I was thinking I would call this one of Sophie's overrated hits, but nope. Not among her best, but it reminds me of some of favorite album tracks from early in her career. The pre-chorus especially is ace.
@Ezz
- 8.5
Another one where the delicate nature of her voice works beautifully.
Hazey's Mom - 9.0
I commented that she looked like Audrey Hepburn in the beginning of the video. I would say that the beat is overpowering her voice, because I want her voice to be center stage! She is so classy compared to the guy in the video and clearly can do a lot better! (Hazey: Was living for her stanning of Sophie. Along with Rachel and Emma, she was falling for the divas!)
louciano - 10.0
I've overlooked this feelgood hit for far too long. It has taken until this rate for it to click with me, and I'm glad it has. Excited to have this on heavy rotation from now on.
​
Last edited: